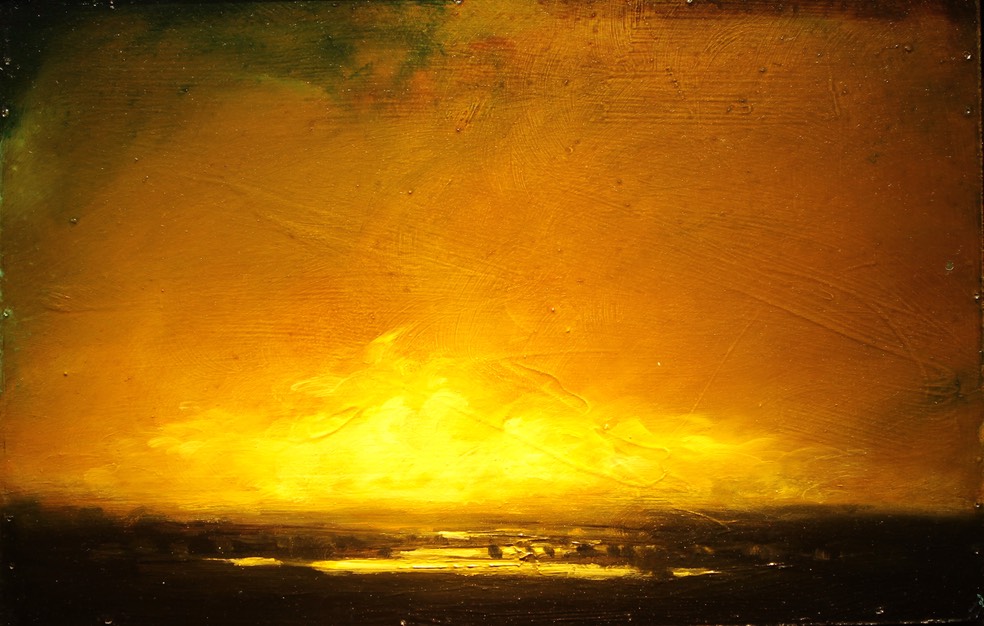 David Bierk was born in Appleton, Minnesota, in 1944 and grew up in the San Francisco Bay Area. He studied at the California College of Arts & Crafts in Oakland, California, and subsequently taught art in the Bahamas for several years. He returned to California to study at Humboldt State University in Arcata, where he received an M.F.A. in painting and photography.
 Bierk immigrated to Canada in 1972 and took up a teaching position in Peterborough, Ontario. In 1974 he founded Artspace, an artist-run centre, that he directed until 1987. It was then that he decided to devote himself to the full-time pursuit of his career as an artist.
 David Bierk was born in 1944 in Appleton, Minnesota. He studied at the California College of Arts and Crafts in Oakland California. After which he moved to the Bahamas where he taught for several years. He returned to California to receive to complete his Masters of Fine Art at Humboldt College.
 In 1971/72 Bierk immigrated to Peterborough, Ontario to take up a teaching position. He set up a studio in Peterborough developing his method of combining traditional painting methods with post-modern/non-traditional methods in order to create something that transcends both realms. Historical paintings often merged with a collage of text and seeming less unrelated items.
 In 1987 Bierk devoted himself full time to his art. A passionate painter and a regular exhibitor, he built an international reputation with art sales throughout the world. He continued to paint right up until his untimely death from leukaemia in 2002.
 Bierk as a member of the Royal Canadian Art Academy. In 2002 he was posthumously awarded  the Queen's Golden Jubilee Medal. His work can be found in numerous museum and corporate collections including the Naitional Art Gallery of Canada, the Art Gallery of Ontario, Canada Council Art Bank and the Harvard Law School collection.