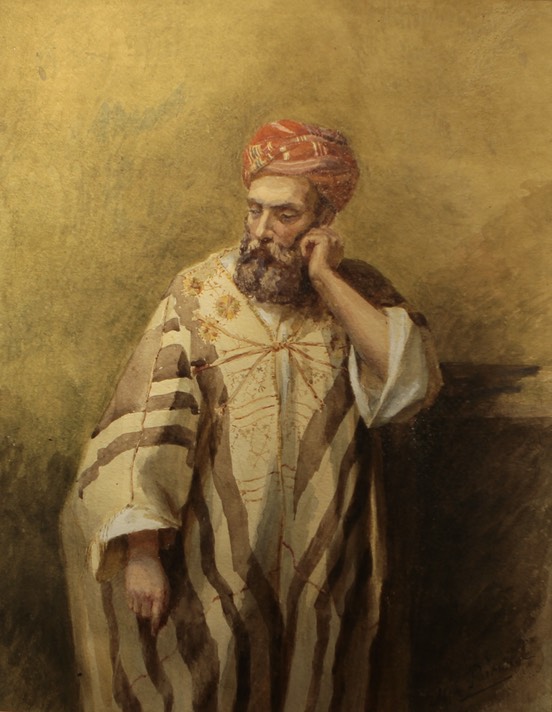 Ellen Partridge was a woman at the cutting edge of female artists in the mid 19th century. Pushing the boundaries of women's place in art. Thanks to artist such as herself, female artists were recognized as professionals and eventually allowed membership in the Royal Academy of Art.
 Ellen travelled to Algiers to stay at the winter residence of Barbara Bodichon, a fellow artist that wintered in Algiers and taught art to female artists. Bodichon was trained by William Henry Hunt.
Bodichon belonged to the Langham Place Circle, a group of forward-thinking women artists who developed the English Woman's Journal. During the 1850's this group fought  for women's education, employment, property rights, and suffrage.In 1859, Bodichon, along with many female artists including Ellen Partridge, Eliza Fox, Margaret Gillies, and Emily Mary Osborn all signed a petition demanding access for women to the Royal Academy School. Their request was denied, stating that it would require the Royal Academy to develop "separate" life classes. In 1860, Laura Herford, one of the women artists fighting for access, submitted an application to the Royal Academy School using only her initials. She was accepted, much to the embarrassment of the Academy. Herford's enrolment was permitted, and gradually more women artists were accepted in subsequent years.
While with Bodichon Mme MacMahon, the wife of the Governor General of Algiers, Patrice de MacMahon, who would later to become the President of France, helped them locate subjects to paint, including subjects of Arab life. The Coffee Bearer was one such work. In 1868, Ellen showed this work, a figure painting 'in the costume of Algiers' at the Royal Academy show in a section for the Society or Female Artists. A sign that women had made inroads at the Academy in a few short years. It is reported that her work had quite an impact on other exhibitors at the show.
Ellen did several studies for the painting the Coffee Bearer.  We are unsure if this is one such study or the finished painting. There is a quote in the book 'Beyond the Frame, Feminism and the Visual Culture, Britain 1850-1900' that says "The Coffee Bearer seems to have been a one-off, worked up from studies which suggested virtually ready-made small paintings".