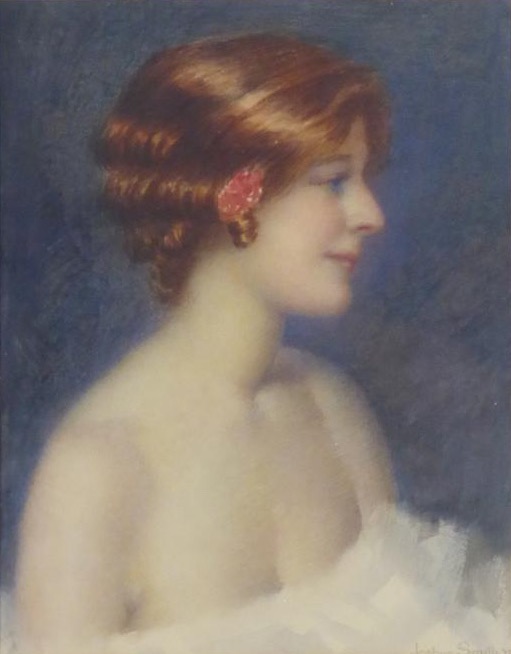 The biography of Joshua Smith is still in the process of being researched.
What we do know, is that he was married to actress Ray Lewis. There are several drawings and paintings completed of her by him. Unfortunately at this stage they are only black and white and not in profile. More to follow as we learn the details. 
Biography of Ray Lewis:
For nearly four decades, Ray Lewis was one of the most vocal representatives of the Canadian film industry. The trade journal she edited from the late 1910s until the mid-1950s, the Canadian Moving Picture Digest, kept the nation's film exhibitors informed on a wide variety of topics. It also permitted Lewis to mount campaigns dealing with some of the most vital issues of the day, such as the defense of independent exhibitors and the quest for a distinctly Canadian film culture.
Ray Lewis often referred to herself by quoting her married self, "Mrs. Joshua Smith," in the pieces she wrote as "Ray Lewis" for the Digest. The duo's signature number.